Dear Highly Sensitive, Intuitive, Spiritual Businesswoman,
First, let me start by congratulating you for wanting to heal your relationship with money, once and for all!

Take a moment to think back to where you were last year around this time…
Are you happy with how your 2016 unfolded? Are you excited and ready for more in 2016?
Or do you need to make some course corrections, and maybe get your money sh*t handled once and for all?!

Let me ask you:
• Did you make MORE than enough money in your business in the past year, which allowed you to enjoy life to the fullest, travel as much as you wanted, take yourself to the spa, etc?
• Are you SERIOUSLY ready to heal your issues around receiving money (and love), once and for all, and committed to making 2016 the year when EVERYTHING changes?
• Do you secretly desire you could have an AMAZING relationship with money, where you love money and money loves you, but you don't know how and have no idea where to start?
• Have you secretly been praying for some way to turn yourself into a MONEY MAGNET, where money actually wants to be with YOU and seeks you out in both expected and unexpected ways?
• Do you know that you may need some help on a SUBCONSCIOUS level from an energy healer who is trained at spotting your money blocks and can create permanent change on a subconscious and energetic level, on-the-spot?
My friend, you are in the right place!

INTRODUCING the…

Introducing my brand new audio bundle, which I have created just for YOU!
I have designed this to turn you into a MONEY MAGNET.
I wanted to create a special bundle of audio recordings to help you create momentum so you will be open to receiving more money than EVER this year.
Let's seriously make this your best year yet!
No more struggling through another year, just like the last one, where you had the best intentions but nothing changed and you're wondering how much more you can take.
No matter what you've experienced around money in the past, that can all change on a dime (no pun intended) and it is going to change now!
Are you ready?
How to Finally Change Your Relationship with Money

For starters, it will help if you accept that money is just energy.

Even though it shows up in our world as paper bills, metal coins, or numbers on a computer screen, money really is just energy.
Everything on our planet is just energy, and money is just one form that this energy takes.
Because energy is infinite, abundant, and endless, so is money!

(Do you see how much easier money is than we make it?!)
However, I have found in my work with highly sensitive, intuitive, spiritual businesswomen that receiving money is often not as straightforward as it seems.
When you are sensitive to energy, like I am, you probably learned a long time ago that sometimes it feels better to shut down, because energy from others and from outside situations feels uncomfortable, scary, and/or threatening.
While this may have protected you as a little girl, it may also be complicating things in your life now as you try to attract money and clients into your business, i.e. as you try to receive energy in the form of money and clients.
It is my intention that these audios will help you learn how to receive from the Universe, once and for all!
Because money is simply energy, it shows up for us in response to our beliefs and feelings around it.
As we shift these, money will start to show up differently for us in our world.
These meditations will help you do just that!
You will seriously feel like you've been turned into a MONEY MAGNET.
Create Permanent Shifts in Your Subconscious Mind
Each audio also contains energy downloads where I literally download new, empowering beliefs and energy patterns into your body and your subconscious mind.
All you have to do is be open and the experience will happen naturally and automatically, with no effort on your part.
I have also included a BONUS meditation for you, which I encourage you to listen to first.
It will take you through the opening process I use in each additional meditation, which will help you get into the optimal state of receiving.
It's important that you regularly stay in an open state of receiving so that money can flow freely and easily into your life.
If your energy field is closed down or your energy is blocked, energy in the form of money and clients will not be able to get in!
Keep reading below, where I briefly describe each meditation in more detail…
Here's What You'll Receive…
You will be receiving five meditations, PLUS a bonus recording to help you open to receiving once and for all, as well as a short booklet to explain everything in more detail.
Each audio recording contains a guided meditation, PLUS energy downloads that were directly downloaded to me from Spirit/Source. Each audio is around 10-13 minutes or so in length.
BONUS Opening to Receive Meditation: In this meditation, you will learn how to open your heart to receive all the money, love, and abundance that are available to you now!
Money Love Meditation: In this meditation, you will get comfortable loving money and allowing it to love you. This will help you create an amazing, fulfilling relationship with money, once and for all.
More Than Enough Meditation: In this meditation, you will learn to see yourself as more than enough and learn how to start attracting "more than enough" money rather than always just getting by. Once you make this shift in your thinking, everything in your life will change!
Magnetizing Money Meditation: In this meditation, you will turn yourself into a magnet so that you can magnetize money and anything else you desire right to you. Money will begin showing up, easily and effortlessly, when you learn to magnetize it to you.
Feminine Receiving Meditation: In this meditation, you will learn what it feels like to open up and receive from your Divine feminine energy, rather than pushing so hard from your masculine energy. This is the shift that all spiritual women are being called to make right now; i.e. to step into their Divine feminine energy.
Overflowing Bank Account Meditation: In this meditation, you will learn how to tap into the feelings of overflowing money, love, and abundance, and learn how to create that in your bank account as well. Not only will your bank account expand, but your heart and your life will be overflowing with abundance in every form you can imagine.
(Every time I listen to the "Overflowing Bank Account" meditation, money just seems to start pouring into my bank account unexpectedly!)
My Gift to You
*BLACK FRIDAY SALE*
Each of these meditations and energy downloads was downloaded to me from Source/Spirit, and I know that if you are on this page you are MEANT to be reading this information (and probably meant to be listening to these meditations and receiving the energy transformations!).
Because I want to give back to my community, I am going to offer a BLACK FRIDAY PRICE on this bundle through this Sunday.
The SPECIAL PRICE of these meditations + energy downloads is only $47.00 (normally $97.00)!!!
I normally charge $497.00 for forty-five minutes of energy healing sessions (and thousands for my coaching programs), but with this special bundle you are getting over an HOUR of meditations and energy downloads, PLUS a bonus audio, plus an introductory booklet which will explain everything in more detail, for just $47.00!!.
Seriously, this is a steal and I highly encourage you to take advantage of this offer!
The energy downloads will help create PERMANENT and lasting change to your subconscious mind in order to remove those pesky limiting beliefs around money and your self-worth that you haven't been able to get rid of own your own (and I know you've tried!).
You just sit back and listen to the guided meditations, and let the audios do the work for you!
The meditations and energy downloads will start to shift your beliefs and your energy, and remove any resistance you might have to receiving more money into your life.
The walls will come tumbling down and the money will come pouring in!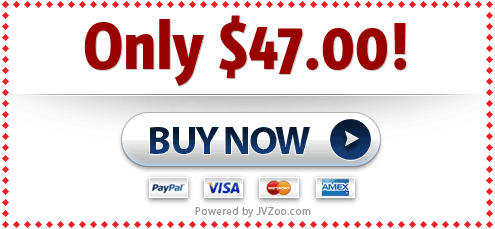 Seriously, ask yourself if you want to go through another year just like the last one… or if you are ready to get your money sh*t handled and become a MONEY MAGNET, once and for all!!
This is an amazing first step, and at this price, it's really a no-brainer.
My clients have PERMANENT and instantaneous results with the energy downloads contained in these meditations.
I know you are here for a reason, and it's probably because you are ready to let money be EASY, and flow to YOU (no more chasing or struggling!).
Here's to an amazing rest of 2017, your best year yet!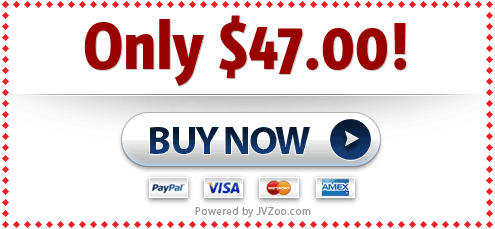 Any questions at all, you are welcome to email me at Mary@Moneypreneurs.com.