Welcome spiritual, highly sensitive female entrepreneurs who are ready to become HIGHLY MAGNETIC to all of their dreams and desires!

Have you ever heard the phrase, "How you do one thing is how you do everything?"

When I first heard that phrase in my money coaching certification program, it changed EVERYTHING for me, literally almost overnight.

I had never heard it before, but the coach kept repeating it and it made SO much sense once I really got it!

What it means is that the way you do things in ONE area of your life is generally going to be the exact same way you show up in another area of your life.

And if you really think about it, I think you'll start to see how this is true!

For women, this means that the way you relate to money, is the way you relate to men, is the way you relate to your body, is the way you relate to the Universe, and ultimately all of this is based on the way you relate to YOURSELF!

Pretty powerful stuff, right?

I thought so, too! ;)



What Men and Money Have in Common
In my coaching practice, I started noticing that most of my female clients had the exact same relationship with money as they did with the men in their lives.
For example, if you experience money as not really there for you, it always comes and goes, it's unreliable and undependable, etc., notice if you generally tend to experience men in the same way.
(Or whatever your particular relationship dynamic is…)
If you're really honest with yourself, you will see many similarities!
Basically, if you're not able to RECEIVE or feel worthy in one area of your life, it's going to be hard to receive in another area of your life (you need to address your core wounds around receiving and worthiness,which many women have).
And this isn't just about if you're single or not married. You can still be married or in a relationship and experience your relationship with your husband/partner in the EXACT same way you experience money.
(This also applies with other relationships in your life, as well! For example, your relationship with your body, yourself, others, etc.)
And because all of these things are ultimately related, this is actually very good news!
It means that it only actually requires shifting ONE area of your life in order to experiences changes in all areas, in this case with men AND money.
As you shift the pattern within you that causes money to be unreliable or unpredictable or not there for you in the way you desire, for example, you automatically shift that pattern with the men in your life as well!
And as you learn to become truly MAGNETIC and tap into your natural feminine magnetism (that is already within you), you will automatically become magnetic to men, money, and all of the rest of your desires, woot!
Become a Money and Man Magnet!
Being magnetic is really just about energy.
Everything is energy, after all.
And you can shift YOUR energy to be more magnetic to everything you desire to attract into your life!
I have actually been highly magnetic my entire life, however it has really only been during the past couple of years that I've learned to use it to my advantage.
Honestly, as a little girl I was scared of how magnetic I was and how I could so easily draw things to me. I was wayyy too powerful for my own good, lol.
However, now I have learned to work with that magnetism and I'm able to draw amazing things to me, including men and money ;)
And I want to show YOU how!
I am a Money Breakthrough Coach and Money Intuitive and focus heavily on mindset work, however it wasn't really until I started using my magnetic energy that I was able to start healing my issues with money (and men!).
I started using my natural magnetism to draw the most amazing ideal clients to my business, my website, my Facebook group, etc.

And honestly, if you are a highly sensitive, spiritual woman reading this page, then YOU already have this potential within you as well.
We just have to show you how to USE it now!
I Have NEVER Released This Before!
In this program, I'm going to show you exactly how to become HIGHLY MAGNETIC, and you can then apply this to anything you like!
Because everything is energy, it works in all areas of your life.

However, you need to learn how to tap into your feminine magnetism, which is already within you (we just need to draw it out!)
You are also going to meet your Money Lover, the man who desires to give you everything you have ever wanted (including as much money, love, and abundance as you are ready and able to receive!)
This is LITERALLY the same exact workbook I give to clients to work through together on my four-hour Magnetism VIP Days, which sell for $2,500 and up.
It's also the same workbook I give to my high-end clients who pay $10k+ to work with me!
However, I've been realizing lately that I simply cannot serve everyone who needs and wants this information, and as much as I would LOVE to, I can't work with everyone one-on-one.
Sooo, what I've decided to do is release the workbook itself (plus all the BONUSES)!!!
That way, for those of you who simply need some guidance and want to do the work yourself, TODAY IS YOUR LUCKY DAY!!!
Like I said, this is LITERALLY what I give to my VIP and one-on-one clients; the only difference is I won't be holding your hand through it and walking you through it.
However, I know my people and most of you are HIGHLY talented healers, coaches, energy workers, etc., and many of you just need a roadmap and can do the rest of the work yourself!
Here's your roadmap, sista!
I manifested money I never knew was there and the most amazing men!! So grateful that this angel came to my life!! Today I get to promote enlightened coaches, writers and healers to make 6 figures working less than 10 hours a week doing their high end programs!
~Tania Dilmani, Homeopath & Miracles Business Coach, www.LivingMyBest.org

Here's What You Get!
This is a 30-page workbook, which includes five modules and BONUSES, as described below…
It also includes a guided visualization where you'll meet your own personal Money Lover, and energy downloads to help you open up to receiving, just for being YOU!
I also include my very own personal mindset practice I used to create a six-figure business last year (woot!).
Here are the specific topics that are covered:
MODULE ONE: Identifying your relationship with money
• Your Current Relationship with Money
• Your Ideal Relationship with Money
• Your Thoughts and Feelings Around Money
• Sending Love to Money
MODULE TWO: Creating a new, empowered relationship with money
• The Truth About Money
• Core Wounds Around Receiving and Worthiness
• Opening Your Heart Exercise
• Giving to Yourself
MODULE THREE: Embracing your feminine, magnetic energy
• Seducing Your Money Lover
• Releasing the Need
• Feminine Magnetic Energy
• Money Dates
MODULE FOUR: Money practices and creating daily abundance rituals
• Creating Daily Abundance Rituals (including my personal mindset practice)
• Money Allocations
• Just Getting By
MODULE FIVE: Developing your big vision and identifying your desires
• Your Desires
• Your Big Vision
• Giving Yourself Permission
And Yes, There Are BONUSES!!
You also get some serious BONUSES when you purchase this!!
(Like I said, this is literally what I give to my high-end clients, so it is JAM-PACKED with goodies!)
You will be receiving the EXACT same scripts, prayers, and beliefs I used when I was healing my OWN money sh*t!
Here are your bonuses:
• Your Money Script: This is literally the EXACT script I wrote out for myself and read twice daily to heal my own relationship with money (and men!). Once the new beliefs started taking hold, it became my new reality!
• List of Twenty Beliefs: Here is the list of the top 20 beliefs I believe you MUST have in order to begin aligning with the new powerful woman you are becoming, the one who is highly magnetic and has fabulous relationships with both money and men.
• Self-Worth Prayer: If you struggle with self-worth issues, over-giving, and have trouble receiving, read this self-worth prayer daily and prepare to be amazed! Personally, I read this daily for about three weeks and saw MASSIVE shifts, in both my business and relationships
• Money Tracking Sheet: I've included a daily Money Tracking Sheet, so you can start to track your money and see how much you are ACTUALLY receiving (plus, what you focus on expands so this actually creates MORE money and abundance in your life.)
Your Investment (HUGE Savings!!!)
You may be thinking that because this is literally the exact same workbook I use with my high-end clients who pay thousands of dollars to work with me that I'm going to charge something similar for this.
The good news is… I'm not going to!!
I have so much content that I've already created, and so much new content waiting to come out, and I simply don't have time to walk everyone through this information anymore. But I want to get the content out there!
However, you can take this same material and use it to create your OWN TRANSFORMATION, at a serious fraction of the price!!!
You get the entire 30-page workbook, INCLUDING THE BONUSES, for only $297!!! (special INTRODUCTORY rate below!)
And for a VERY limited time, I am offering a special introductory rate because I want to get this out to as many people as possible.
***Until Wednesday, March 8, you can have this entire 30-page, life-changing workbook for only $97 (which is a SERIOUS STEAL!!!).***
After that the price goes up to $297 – and stays there.
This is a No-Brainer!
This is BY FAR the very best deal I have ever put together for you, and I am happy to do so!
This content is *extremely* thorough and life-changing, no joke.
If you work through it and do the exercises, it WILL change you on a deep and cellular level.
However, YOU have to be the one to take me up on this offer and YOU have to implement what I teach you.
That's the only caveat ;)
If you work it, it will work!
So let me ask you…
• Are you ready? • Are you ready to become the Feminine Magnetic Entrepreneur you know you're meant to become? • Are you ready to become a man and money magnet?

It's all here for you, laid out in five simple modules, plus all of the BONUSES you receive.
You get the guided visualization where you'll meet your own personal Money Lover, as well as energy downloads to help you open up to receiving and tap into your feminine magnetism.
You also get my very own personal mindset practice I used to create a six-figure business last year (you're welcome!).
Like I said, I cannot work individually with everyone who needs this material, so I've decided to share this workbook at a serious fraction of the price!!
This is a serious no-brainer ;)
To get the five modules, plus the BONUSES, click below to make your payment of $297.
***THROUGH WEDNESDAY, MARCH 8, YOUR PAYMENT IS ONLY $97!!!***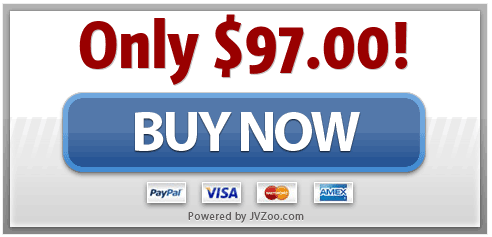 p.s. This the EXACT same workbook my private clients get and you are getting it for a SERIOUS FRACTION of the price!
p.p.s. The SPECIAL INTRODUCTORY RATE of only $97 is only valid through Wednesday, March 8, and then it goes up to $297.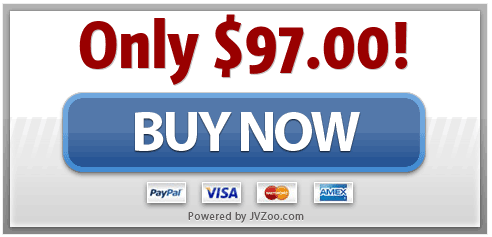 Any questions, email me at Mary@Moneypreneurs.com! <3