Ladies, spiritual seekers, and spiritual business owners,
let me ask you a question…
"Are you ready?"
I mean REALLY ready to transform your relationship with money, once and for all?
Spiritual law says everything you want is already here. The money, the miracles, all of your desires. However, until you are ALIGNED with everything you want (the money, the miracles, everything you desire), you will not be able to receive those things into your life.
We're into the new year now and I can definitely tell that 2015 is VERY different than 2014.
The energy is lighter, more Abundant, and people are SO ready to step into their power.

This is the year that all of us lightworkers and spiritual businesswomen (and men!) who have been holding back our entire lives are going to finally feel that it's truly SAFE to show up in the world as our true selves, and more importantly, to start making some serious MONEY!!
Yes, it is safe to show up as the real you and it is safe to make money!

Money is honestly much more simple than we make it out to be. It's just energy.
Therefore, shift your energy and you shift your money!
How To Become An
IRRESISTIBLE MAGNET
to
Money & Miracles
• Are you ready to stop chasing money and working so hard for it, so that it can actually show up and take care of YOU?
• Are you ready to stop worrying about where your next client is coming from, or how you're going to pay your rent this month?
• Are you ready to be SUPPORTED by money in living the life of your dreams?
• Are you ready to experience miracles in your life on a regular basis?
Allow me for a second…
Imagine letting yourself be PROVIDED for, by God, your business, and even your man (or romantic partner).
Imagine knowing that EVERYTHING is unfolding perfectly and that the money IS there for all your desires and will show up right on time.
Imagine no longer having to fear running out of money, but actually KNOWING that money is just energy and therefore you can energetically attract it to you at any time.
Money is sooo much easier than we make it!
Money is energy and Abundance is the natural state of things.
Money is a symbol of God's love for us and a tool graciously given to us to create amazing lives we love!
Money is Abundant and ever-flowing, and so are miracles. As you learn to master money, you will master the art of miracles, too!
What is Money?
Money is just energy. The quicker you accept this, the better.
It is energy, therefore it becomes whatever we want it to become. It takes on the properties and values we assign it. Whatever we think and feel about money, that's what it becomes.
If you think it's difficult to come by, it will be. If you think it's plentiful and always available, so shall it be!

Therefore, if you want to change your experience with money, you must change YOUR energy and it will change your money.

It's simple, but not necessarily easy.
That's why I've put together this special ebook called "How to Become an Irresistible Magnet to Money & Miracles," to show you EXACTLY how to align yourself with money, miracles, and anything else you want in life!
This ebook will show you how to QUICKLY shift your energy so that your relationship with money shifts as well!
I've included my absolute FAVORITE exercises that will tell you step-by-step how to make your energy (and therefore YOU) more magnetic to money & miracles.
You will truly be UNSTOPPABLE after this!
These are the exact same exercises I use personally and teach my one-on-one clients, and now you're getting them at a serious FRACTION of the price.
If money is tight, then this is a no-brainer AND it will show you exactly how to start letting in MORE money to your life, overnight!
"If you want to SERIOUSLY step up your money game in a MAJOR (non-icky, and totally spiritual) WAY, you must get this kick-ass book! I can't believe how much you put into it, Mary!" ~ebook reader
Here are the topics covered:
• What is Money?
• Your Relationship with Money
• Changing Your Relationship with Money
• Relaxing Around Money
• Receiving from the Universe
• Activating Your Feminine Energy
• Giving to Yourself
• Savings
• Gratitude
• Creating a Sacred Relationship with Yourself
As a BONUS, I'm also throwing in three free audio guided meditations to help you shift into a magnetic energy, instantly and effortlessly.
These audios will teach you how to:
• Relax around money: Relaxing Around Money Exercise
• Allow money to come to you easily and effortlessly: Butterfly Exercise
• Activate your feminine magnetic attraction: Feminine Magnetic Power Exercise
The special rate for this ebook and the BONUS audios is normally only $27.00.
Only $27.00 for life-changing exercises that are going to show you EXACTLY how to become an irresistible magnet to money & miracles (and everything else you want in life).
This is honestly a STEAL, when you consider how much MORE money you'll be making once you learn to shift your energy to ALIGN with all the money and wealth you desire.
2015 is here and the energy is SOOO different! The energy is ripe for you to become an irresistible magnet to money & miracles. GET YOUR COPY BELOW!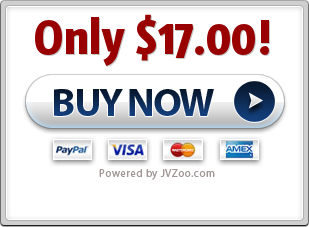 p.s. Did I mention that the energy of 2015 is all about money and wealth? All you have to do is basically show up! But your energy must first shift to match the new energy of 2015 and this ebook will show you EXACTLY how to do that.
p.p.s. Once you learn these simple energy techniques, you can use them to manifest anything in your life! You will know how to manifest money, miracles, men, you name it. You're welcome ;)